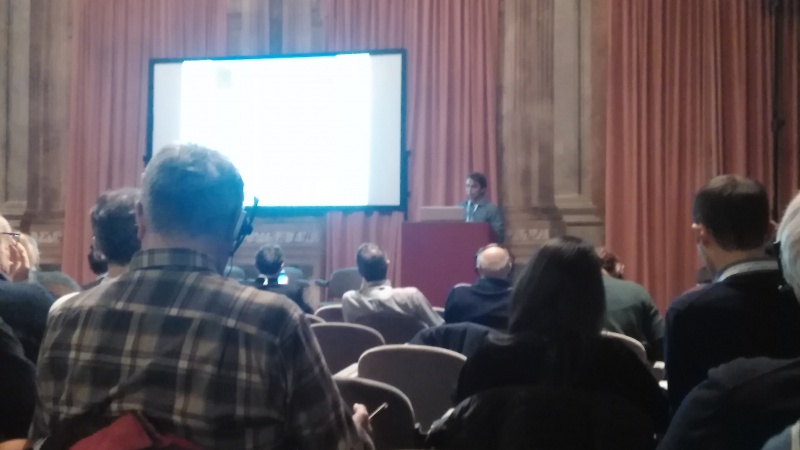 The 2nd International Conference on Citizen Observatories for natural hazards and Water Management (COWM) was organized by the River Basin authority of eastern Alps, and it was held in Venice (Italy) between 27th and 30th November 2018.
The Conference focused on the potential of Citizen Science in the fields of Environmental Monitoring, Natural Risks management, Land use monitoring and management. The event offered the possibility of investigating roles and opportunities for active citizen participation in policy making and the new technologies and methods to support Citizen Observatories.
The program of the COWM Conference included keynote lectures and scientific sessions. Within the session "New challenges for integrated water cycle management", two talks were given about the use of the FREEWAT platform to promote stakeholders involvement in water resource management:
Giovanna De Filippis (Scuola Superiore Sant'Anna) focused on the participatory approach adopted at the FREEWAT case studies for promoting the use of ICT tools for water management scopes;
Matevž Vremec (University of Maribor) presented the FREEWAT platform as an example of innovative ICT tool aimed at managing an Induced RiverBank Filtration MAR plant at Apače field.
Both conference papers are available here, and the pdf files of both presentations are available here.