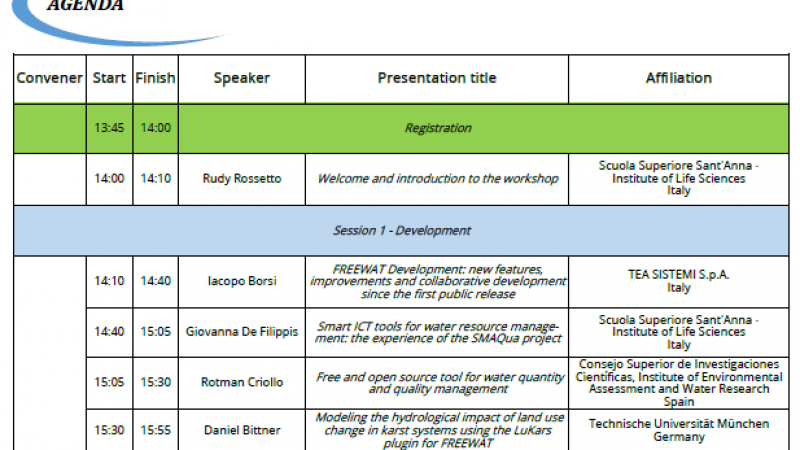 Within the framework of the 2nd LIFE REWAT Summer School the:
2nd FREEWAT International Workshop
will be held the 17th September 2019  h.14-19 in Pisa (Italy) at Scuola Superiore Sant'Anna
Save the date!
The workshop will be developed around two sessions:
1) present and ongoing FREEWAT development
2) FREEWAT application to real case studies
Participants will be exposed to different aspects of groundwater flow numerical modelling with real case applications of the FREEWAT platform from research to consultancy services.
The draft programme of the workshop is available here 
Participation is free – registration mandatory writing an e mail to:
Only 22 seats are now still available.
Participation will be granted on first come first served basis.
if you are interested in a full immersion in FREEWAT and in being involved in FREEWAT future activities – please register and bring your contribution.
An area for posters will be available  – if you are interested in presenting your FREEWAT related-work at the workshop please contact:
The workshop will be held in English.
The event will be closed by a light dinner offered to the participants.