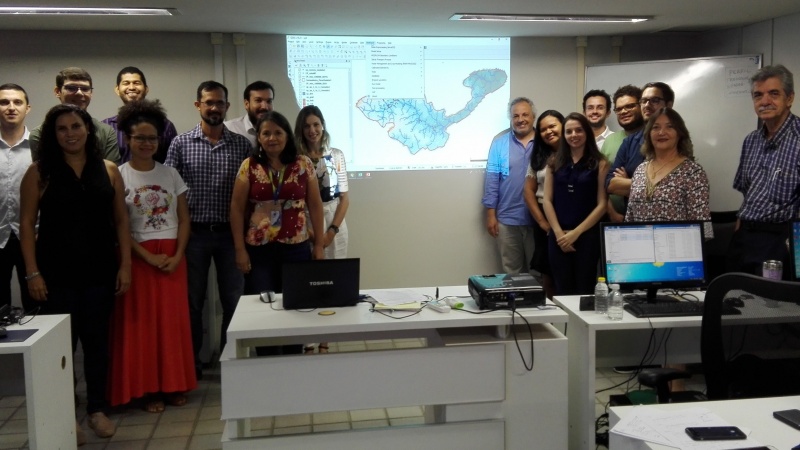 A training course on groundwater flow numerical modelling of four sedimentary Brazilian basins using FREEWAT was held on April 4th-10th 2019, at the premises of COMPESA (Sanitary Pernambuco Company), in the city of Recife (Brazil).
The training course was given by Manuel Oliveira and Tiago Martins (National Laboratory for Civil Engineering, Portugal), as a mandatory task of the project "Hydrogeological studies and numerical modeling to identify the potential for exploitation of the aquifers of the sedimentary basins of Cedro, Carnaubeira da Penha, Mirandiba and Betania", in the framework of the Pernambuco Sustainable Water Project (Brazil) funded by the World Bank, being developed by the COSTA/LNEC consortium.
The training was attended by 18 people, from APAC (Water and Climate Pernambuco Agency, the owner of this Project), SEINFRA (Infrastructure and Water Resources Secretary), COMPESA, CPRM (Brazilian Geological Survey), UFPE (Pernambuco Federal University), and Paulista Secretary.
The 40 hours training consisted in the presentation of the step by step procedures to develop the groundwater flow numerical model of the Cedro sedimentary basin using FREEWAT, where the participants had the opportunity to follow the procedures in their own computers, and the presentation of the models developed for the other three sedimentary basins.