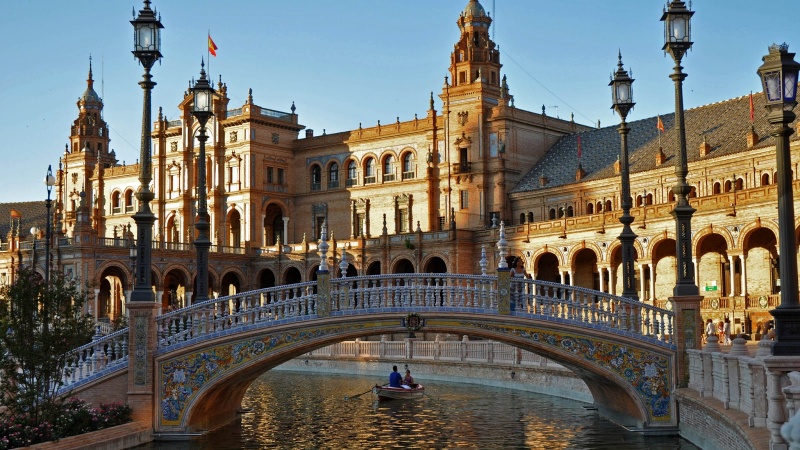 On May the 11th in Sevilla, Spain at the Salón de actos de la Delegación del Gobierno en Andalucía. Plaza de España, Torre Norte, the FREEWAT partner AMALTEA organised its national workshop.
The main scope of this key event was to spread the word and raise awareness about the FREEWAT open source and free of charge platform.
The meeting focused on the well known problems in the Nitrates Directive implementation in dry south Spain due to lack of interaction between the two kind of competent water administrations: the State, through the Water Basin Administration and regional governments such as Junta de Andalucia, Gobierno de Murcia and Gobierno de Valencia in the Mediterranean and Atlantic basins. On the other hand, the lack of coordination between environmental and agrarian policies leads to a failure when developing action programs. There is also a strong discrepancy between irrigated farmers and public administrations due to water and energy uses.
Some of the speakers, who attended FREEWAT activities, are aware of the aforementioned situation  and valued positively the need to come together over the same goals and methods. Consequently, there is interest in principle in adopting of a common platform, such as FREEWAT, though there is still reticence in many administrations.
The IGME - AMALTEA alliance regarding FREEWAT could strength implementing EU Water Directives, particularly in the dry regions of South East Spain. IGME has traditionally assisted all the public administrations regarding groundwater management, while AMALTEA is a Spanish leader consultancy in water management. FREEWAT and the activities carried out under the IGME-AMALTEA alliance are great opportunities to move forward in water management.
The workshop  triggered the debate and evidenced the need to take steps forward. Difficulties in terms of both policies and funding were pointed out in the discussions.