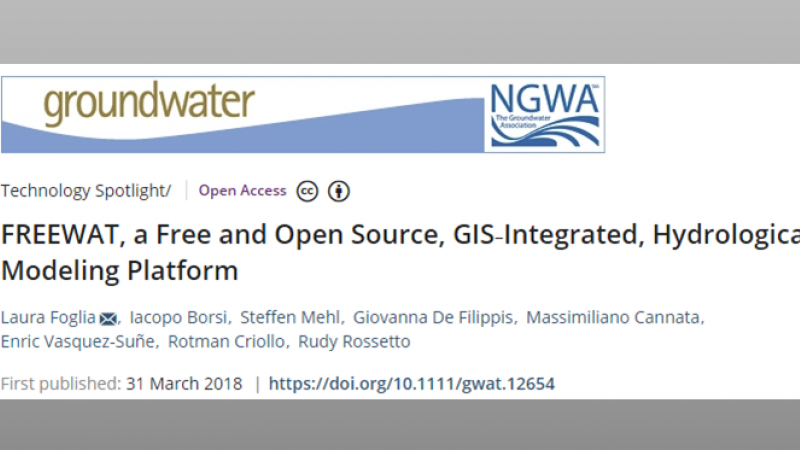 The contribution, entitled FREEWAT, a Free and Open Source, GIS-Integrated, Hydrological Modeling Platform, is authored by Laura Foglia, Iacopo Borsi, Steffen Mehl, Giovanna De Filippis, Massimiliano Cannata, Enric Vasquez-Suñe, Rotman Criollo and Rudy Rossetto and it has been published as a Technology Spotlight on Groudwater.
The paper aims at presenting capabilities of the FREEWAT platform with respect to the groundwater-related processes which could be simulated. A comprehensive list of modelling codes and modules integrated within the FREEWAT platform for data pre-processing, model implementation and post-processing of results is reported.
Attention has also been paid on the application of the FREEWAT platform to 14 case studies, run in the framework of the H2020 FREEWAT project to simplify the application of EU Directives and National regulations in the field on water resource management.   
The contribution is open access. The full paper can be downloaded from this webpage of the FREEWAT website, where an updated list of FREEWAT-related papers is available.