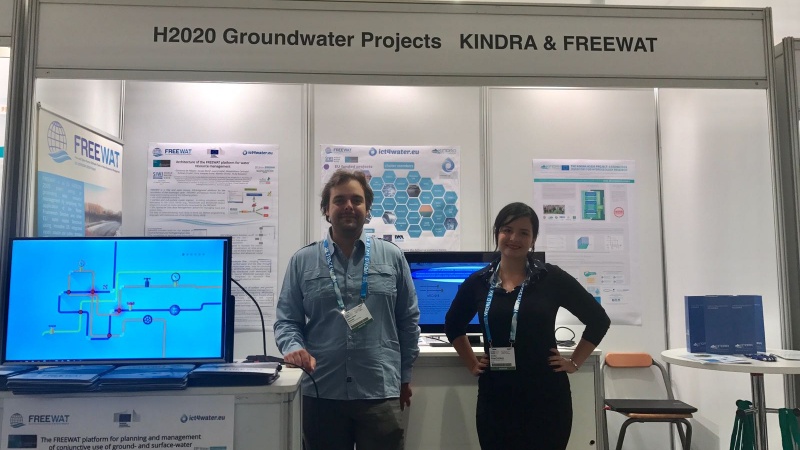 H2020 FREEWAT and KINDRA at Stockholm World Water Week
The FREEWAT Consortium is not missing any relevant opportunity to promote its QGIS integrated open source software and project's results. This week we are actively participating at the World Water Week, that this year is addressing  the theme "Water and waste: reduce and reuse". The topic chosen is in line with the major FREEWAT scopes and interest. Experts, practitioners, decision-makers, business innovators and young professionals from a range of sectors and countries are meeting in Sweden  to network, exchange ideas, foster new thinking and develop solutions to the most pressing water-related today challenges.
If you are at WWW, please go and visit our H2020 Groundwater projects KINDRA and FREEWAT stand at booth 15.
There you will get to know about FREEWAT advancements and you may get the new gadget. The FREEWAT mousepad!
Further information available at http://www.worldwaterweek.org/