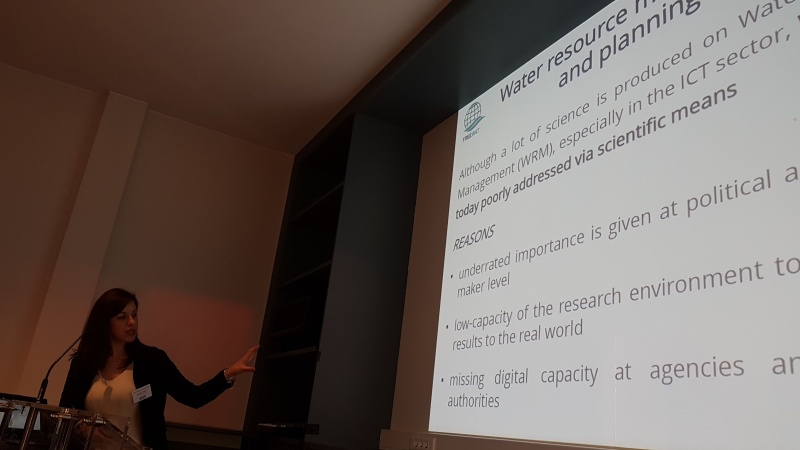 The Connected Smart Cities Conference 2018 (CSCC18) was organised by the Open & Agile Smart Cities network and was held in Brussels on January 11th 2018.
In the occasion of the CSCC18, hundreds of city representatives, policy makers, and businesses from around the world discussed this year's theme "Cities Driving the Digital Transition", in view of creating open smart city markets and policy based on the needs of cities and communities.
The CSCC18 was opened by Mariya Gabriel, the European Commissioner for Digital Economy and Society, followed by high-level plenary speakers and eight thematic sessions covering hot topics in the digital transition of cities and communities.
Attention was paid also to digitization in the water sector, within the session Natural Resources: Digital Water and Beyond. The aspect related to Digital Water was supported by presentations of representatives of the European Commission (Andrea Rubini - WssTP initiative, and Evdokia Akilleos - EASME), who presented the key topics foreseen in the EU Research Agenda in the water field. Within this framework, the FREEWAT project was presented by Giovanna De Filippis (Scuola Superiore Sant'Anna), as an experience towards water digitization at the service of public authorities, aiming at breaking barriers between professionals and the ICT sector. Her presentation is available here.
An interactive discussion focusing on four key questions (Where do we stand today? Why digital water? How to digitize? How secure is it?) followed to get the point about what is Beyond.