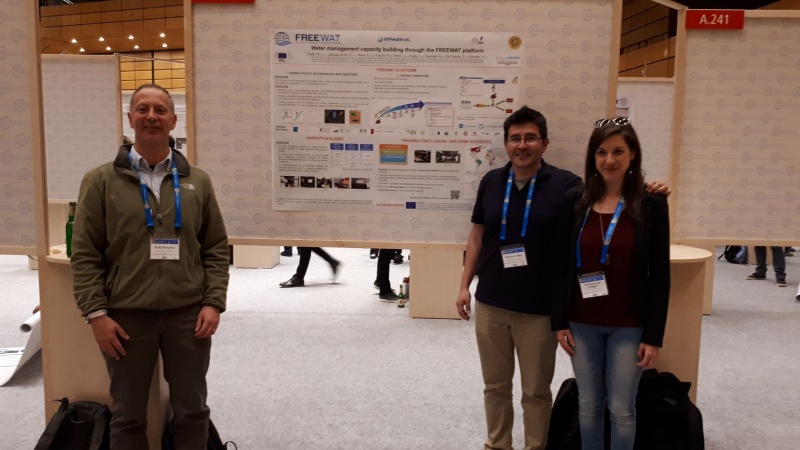 The EGU General Assembly is by now a fixture where geoscientists from all over the world can present their work and discuss their ideas with experts in all fields of geoscience.
As every year, the EGU International Congress 2018 took place in Wien on April 8th-13th and hosted more than 10000 scientists pertaining to all disciplines of the Earth, planetary and space sciences.
Relevant results of the FREEWAT project were presented within the scientific session Groundwater resources in a changing environment of the Hydrological Sciences division.
An oral presentation (Joining participatory approach and spatially-based modelling tools for groundwater resource management) was given by Giovanna De Filippis (Scuola Superiore Sant'Anna), who presented successfull applications of the FREEWAT platform at some case studies within an innovative participatory approach.
A poster presentation (Water management capacity building through the FREEWAT platform) was given by Rotman Criollo (IDAEA-CSIC), who presented results about capacity building activities carried on within the H2020 FREEWAT project.
Both contributions are available through this webpage.