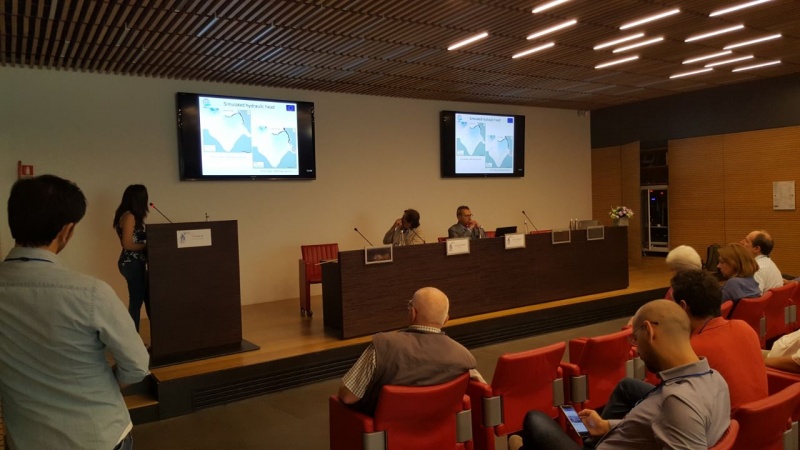 The 3rd Italian Meeting on Hydrogeology, Flowpath 2017, was held in Cagliari (Sardinia, central Italy) on June 14th – 16th.
Flowpath is an event organized every two years by the Italian Chapter of the International Association of Hydrogeologists (IAH), in order to allow the communty of hydrogeologists to exchange ideas and knowledge on different groundwater issues, giving priority to proposals and ideas of young hydrogeologists.
The conference aims at: (i) promoting dialogue and exchange of scientific knowledge among young hydrogeologists; (ii) updating all the stakeholders, researchers and professionals on recent challenges in the hydrogeological sciences; (iii) encouraging researchers, professionals and administrators to contribute to the improvement of water resources management.
The FREEWAT project was presented by G. De Filippis and S. M. Piacentini (Scuola Superiore Sant'Anna) within two disciplinary sessions dealing with "Groundwater flow and transport modelling" and "Groundwater  management in arid and semi-arid region", through three oral communications and two posters on the FREEWAT platform capabilities and applications to real case studies.