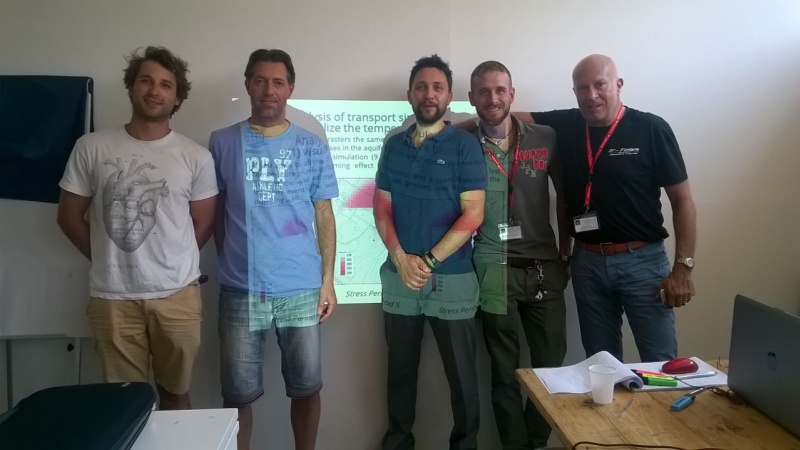 The 12th GIT (Geosciences and Information Technology) Italian Congress was held in Gavorrano (Tuscany, central Italy) at the premises of the "Colline Metallifere Grossetane" National Park, between 12th and 14th June 2017.
The GIT Congress is an annual event organized by the Italian Geological Association, aiming at allowing the communty of hydrogeologists to exchange ideas and knowledge on different aspects of geosciences, giving priority to proposals and ideas of young hydrogeologists.
In the occasion of the 12th GIT Congress, the FREEWAT platform was presented by R. Rossetto and G. De Filippis (Scuola Superiore Sant'Anna) and by M. Francesconi (UNSCO) within a disciplinary session on "Modeling tools for sustainable management of groundwater resources". Two oral communications and a poster were dedicated to present the FREEWAT platform capabilities and applications to real case studies.
A short course was further run by I. Borsi (TEA SISTEMI S.p.A.) and attended by professionals from the academic and private sectors. The course aimed at presenting the simulation tools integrated within the FREEWAT platform, through performing a practical excercise.