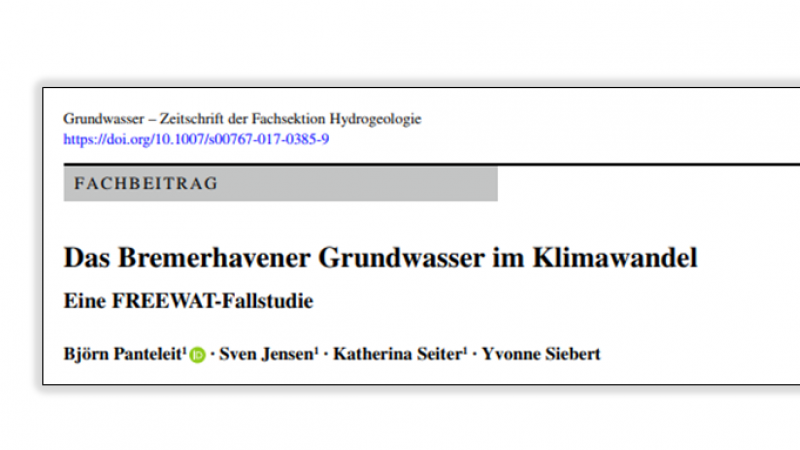 A new FREEWAT scientific paper is now online!
The contribution is authored by Björn Panteleit, Sven Jensen, Katherina Seiter and Yvonne Siebert (Bremen Geological Service). The paper reports relevant results obtained by the German research group about the modelling activities performed at the Bremerhaven area (one of the case studies run within the H2020 FREEWAT project), where groundwater resources suffer from climate change and seawater intrusion effects.
A numerical model was implemented within the FREEWAT platform to assess possible effects of climate change on groundwater levels. Scenarios were also simulated to forecast the effects of sea-level rise and decreasing groundwater recharge foreseen for the years 2040, 2070 and 2100.
The contribution is open access. The full paper can be downloaded from this webpage of the FREEWAT website, where an updated il list of FREEWAT-related papers is available.