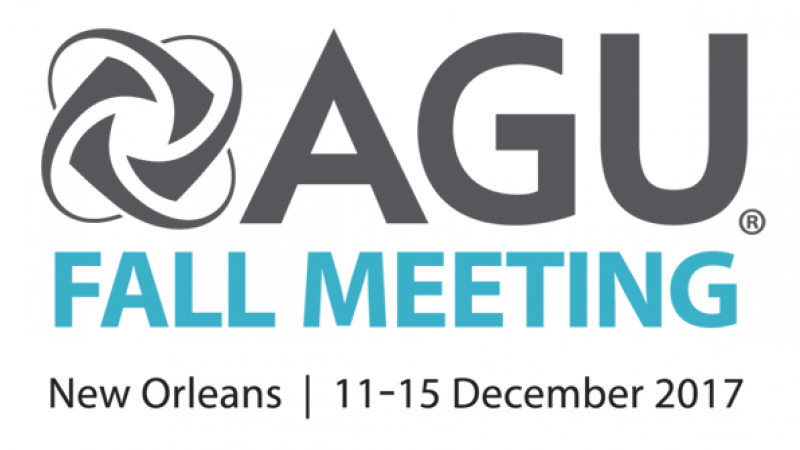 AGU (American Geophysical Union) Fall Meeting is the largest worldwide annual conference in the geophysical sciences, attracting every year more than 20,000 Earth and space scientists, educators, students, and other leaders. This year, the meeting was held in New Orleans, Louisiana, at the New Orleans Ernest N. Morial Convention Center, between 11th and 15th december. A unique mix of more than 20,000 oral and poster presentations was offered, along with a broad range of keynote sessions, formal and informal networking and career advancement opportunities, and exhibitions.
Within the AGU Fall Meeting 2017, Laura Foglia has been helding an oral presentation about FREEWAT as an invited speaker. Her talk fitted within the scientific session H43R: Hydrology, Society, and Environmental Change: Coupled Human-Water Dynamics Across Scales I, in the framework of the Hydrology program.
In her presentation "How innovative ICT tools can enhance understanding of interactions between societal, hydrological and environmental changes", she focused on the importance of developing ad-hoc database and hydrological models to simulate different scenarios for understanding natural and human-imposed stresses on water resources. The FREEWAT platform was presented as an innovative ICT tool for the simulation of different water use scenarios for understanding the effects of mitigation measures, in the framework of a thorough participatory approach.
The full abstract can be found here