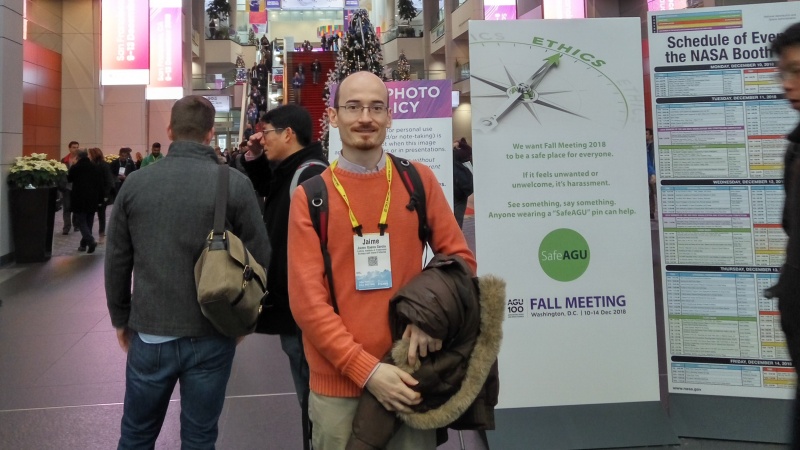 The AGU Fall Meeting 2018 was held in Washington D.C. (USA) on December 10th-14th 2018. This is the largest Earth and space science meeting in the world, during which thousands of scientists meet in the pursuit of high quality science, knowledge, and a more sustainable future.
Each year, the program of the AGU Fall Meeting includes keynote lectures, scientific sessions and events on all aspects of Earth and space science.
An application of the FREEWAT platform on coupling flow and heat transport in the hyporheic zone was presented by Jaime Gaona (IGB, University of Berlin, University of Trento). The conference paper is available here and the pdf file of his poster is available here.