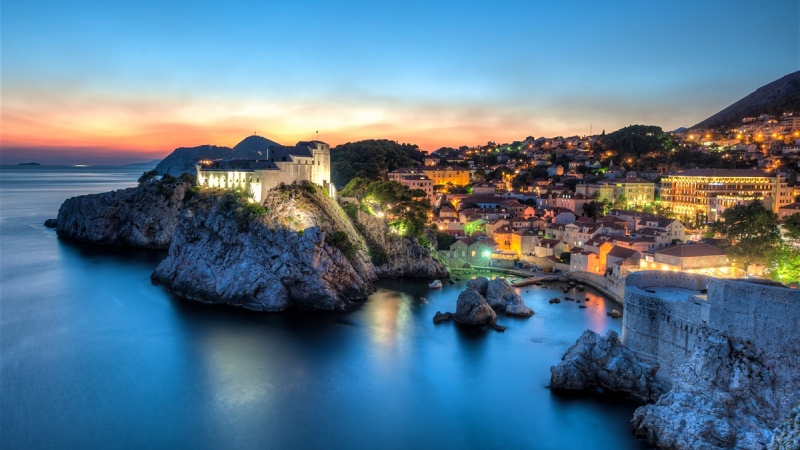 On September 25-29 2017, the city of Dubrovnik (Croatia) was the venue of the 44th edition of the IAH (International Association Hydrogeologists) congress.
This annual meeting is the occasion during which the community of hydrogeologists meet to deal with a number of groundwater issues and to share ideas, experiences and knowledge. The event was attended by hundreds of scientists, engineers, technicians, policy makers, government officials, and PhD and MSc students.
The event, organised by the Croatian National Chapter of the IAH, included several activities, from workshops to field trips, as well as technical sessions embedded in the main topic "Groundwater heritage and sustainability".
Among these, session T2 (Sustainable Management of Groundwater Resources), T3 (Groundwater Modelling), and T6 (Coastal and Island Hydrogeology) hosted two oral presentations and a poster presentation on the application of the FREEWAT platform to three relevant case studies. The Stampriet Transboundary Aquifer System in southern Africa is a large model built by UNESCO, the Mean Sea Level Aquifer in Gozo island model (Malta) is managed by Maltese Water and Energy Authority, and the lower Cornia valley in central Italy is implemented by Scuola Superiore Sant'Anna (Pisa –Italy). Presentations on Malta case study and Val di Cornia model were given by Manuel Sapiano (Malta Water and Energy Authority) and Giovanna De Filippis (Scuola Superiore Sant'Anna, Pisa) respectively.
The first two case studies were implemented within the H2020 FREEWAT project, while the third one is being developed within the framework of the EU LIFE REWAT project (http://www.liferewat.eu/)